ok so i loved the movie, and despite the fact they cut out what almost felt like 1/2 the book! but i've come to expect that. i can deal with it...my dearie gricel and i had loads of self-inflicted fun....
and NEXT....LO! And BEHOLD!
7-20, Friday....'tis time for the DEATHLY HALLOWS!
AND
there will be much partying and dress up like always but better!!! MUCH better.
this year, i will be
BELLATRIX. yes....Bella the nutter!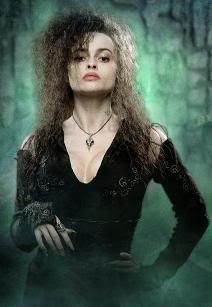 now on to find the waist cincher she wears ;)
haha
oh sirius black...oh dumblydore's army...oh luna...luna...luna...